A noite deposita estrelas nos teus olhos
de verde-consumado-cristal. és


apenas és.
e olhas pela janela - pedes
à lua
que te traga o azul-devastador-iluminado de um abraço
da (mal)fada(da) que te persegue
os sonhos. e que ela te seja
.

que apenas seja.
Ser


Deixas ficar o aroma a canela a dançar pelos lençóis, a lembrança de um amor que não se deixa roubar pelo tempo. O sorriso de um acordar abraçado...

Sonhar é tão bom...
Partes pela manhã com um beijo dos meus lábios gastos de ti...
Current Location:

Moon

Current Mood:

contemplative

Current Music:

Diana Krall - Temptation

como a luz
da lua
prateada

num nenúfar encantado
sorri para mim

2- Diz uma frase á qual me associas.
3- Que cor achas que combina melhor com a minha personalidade?
4- Escolhe 3 objectos relacionados comigo;
5- Escolhe uma paisagem.
6- Uma banda que te faça lembrar de mim.
7- Uma música que associes a mim. Porquê?
8- Refere algumas das minhas qualidades. Qual a melhor?
9- Qual o meu pior defeito?
10- Diz qual o meu hábito mais esquisito.
11- Como é que eu sou quando falas comigo?
12- Que tipos de locais achas que tem a ver comigo?
13- Diz um sabor que associes a mim. Porquê?
1- Diz 3 sensações que tenhas quando pensas em mim.
Current Location:

Bed!

Current Mood:

curious

Current Music:

David Fonseca - Haunted Home

What Kind of ANGEL are you? (For Girls only) This Quiz has amazingly Beautiful Pictures!


Congrats! Your a Pure Angel! Angels, as far as most of them go, are all compatabile creatures, but Pure ones simply are symbols of God. Pure Angels always appear when a child is born, when a rainbow is seen, or when someone shares their first kiss. They never grow old, an can appear in the shape of a naked woman with white, bold wings. Pure angels are the carriers of god, and show their love to everyone in the world.
Take this quiz!







Quizilla |
Join

| Make A Quiz | More Quizzes | Grab Code
http://www.quizilla.com/users/Iceangel143/quizzes/What%20Kind%20of%20ANGEL%20are%20you%3F%20(For%20Girls%20only)%20This%20Quiz%20has%20amazingly%20Beautiful%20Pictures!/
Current Mood:

peaceful
Sonho
Voz quente.
Oiço-te numa aparição absurda
dentro de sonhos débeis.
Viajo no vapor de uma lenda
e restauro-me
no meu sono cristalizado.
Não me acordes.
Morri,
vezes sem conta,
na cumplicidade de um olhar.
Renasci
nas mãos frágeis de um amor conhecido,
num sorriso
disperso em mil bocas.
Sonho... sonho e volto a sonhar,
nesta noite tranquila e eterna.
Sou semente e sou fruto,
sou o sangue transparente
que corre nas asas de um anjo.
Não me peças para abrir os olhos.
Procura-me, sonha comigo.
Sê sol, que eu sou lua.
E só assim o sonho perdura.
Joana de Almeida
Current Mood:

silly

Current Music:

Tori Amos - twinkle
I lie down myself in the floor, I feel the fire roaring in the fireplace and listen to my
favourite jazz, while I wait you to arrive at my hiding place. When you finally arrive, soaked
in snow, I smile and sweetly take your clothes off, while I warm you with my body.
We make love and I hold your hand, I lead you to the window. you take me in your arms.
The only thing we see is the white of the snow, there's nothing around us. You always say
the same - "I want to be here forever, far from everything, because you and the light of the
fire dancing in your body are just what I need to be happy.
I love my refuge in the mountain.
Joana de Almeida (foto e texto)
Current Mood:

bouncy

Current Music:

Corinne Bailey Rae - Butterfly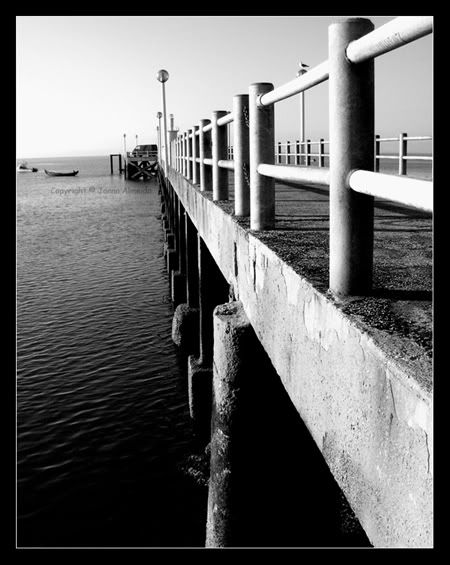 by Joana de Almeida
Já lentamente sofro a tua água,o sopro
da memória nas colinas.
deste-me um corpo,a casa
onde acordar o vento,e a terra,e a paz
desconhecida.
nesta cave de pele te implorei os dias
o óleo da manhã nas mãos desertas.
a cada instante me devora o gume
embotado da tua
luz sonora.
afasta do meu rosto a tua vã promessa.deixa
que seja brando o sono sem lembrança,
um chão de terra nua.
do teu jardim de chamas me despeço.
António Franco Alexandre
(um poema do qual gosto muito)
Current Mood:

anxious

Current Music:

Alicia Keys - If I ain't got you